What if the Electrolux dishwasher doesn't dry tableware?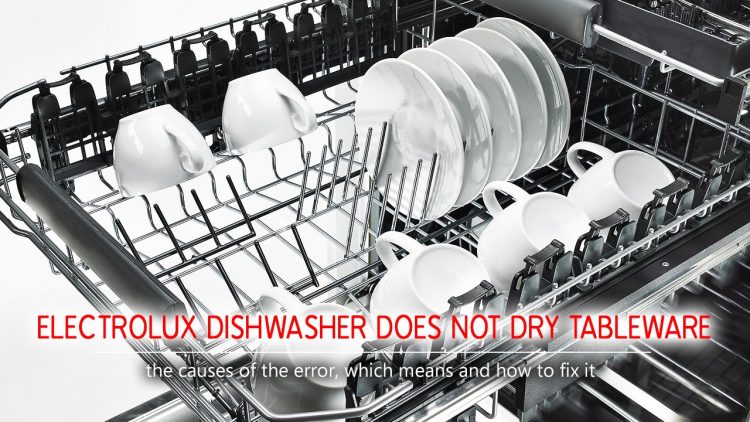 This can happen for many reasons:
Damage to the fan. It occurs only in these dishwashers, which are equipped with a mechanism of turbo supply.
The thermal sensor has glitched. It sends incorrect information to the program block or does not send any data at all. To address the issue, replace the temperature sensor.
The heating element has failed. It may have burnt out due to the formation of scale or for other origins. In this case, the dishwasher doesn't dry tableware and moreover doesn't heat up the water for washing and rinsing. The solution is to install a new heating element.
If the appliance doesn't start the drying mode at all, stopping after rinsing, you probably face a malfunction of the Electrolux electronic module. To get rid of the dilemma, reprogram the module again or completely replace it with a new one.
If the dishwasher you installed is equipped with the condensation type of drying, then water after the end of the last rinse doesn't have time to evaporate. Therefore, it settles as drops of water on the inner surfaces of the device and on its steel vessels.