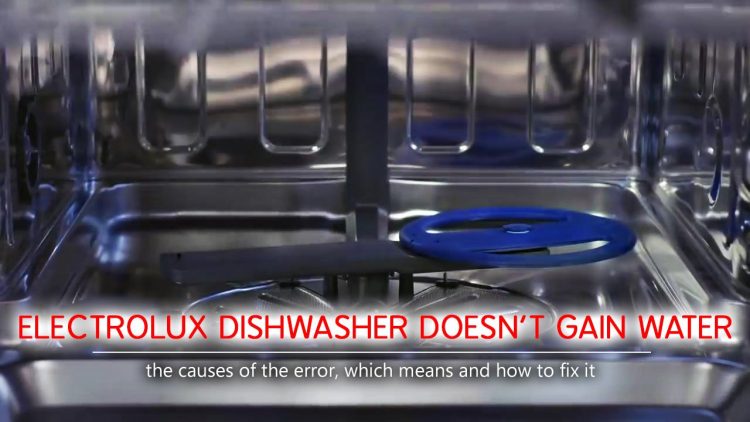 What if the dishwasher doesn't gain water? Such malfunction happens for several reasons:
Water does not flow because the supply valve is closed.
Strong clogging of the intake valve filter. To eliminate the obstacle, disassemble the part and clean it using an awl. Also, you can immerse it in a solution of citric acid for 30 to 60 minutes.
The inlet valve is broken. For example, it may happen due to voltage fluctuations or deterioration. The inlet valve needs changing.
Aquastop system is out of order. It is applied only for the dishwashers that are equipped with this option. It may break with time. Also, perhaps the part blocked the water flow due to leakage.
Disconnected water in the common water supply system.
Water is not gained because the supply nozzle is compressed or crushed by some object.
The Electrolux control unit is broken. It does not give a signal to draw water. The solution is flashing of the node or its complete replacement.
Malfunction of the pressure switch (level sensor). It reports the garbled information to the control module, and it does not have the ability to correctly determine how much water is needed for the washing cycle.
The dishwasher door is not closed properly. Water is not gained when the door is not slammed completely when a characteristic click is heard. Also, a significant breakdown of the door locking mechanism is possible. In this case, it is necessary to replace it.