What if the Electrolux dishwasher doesn't heat up water or does this function badly? This can be determined by the fact that the dishes at the end of the cycle of washing remain wet, dirty, and have a low temperature.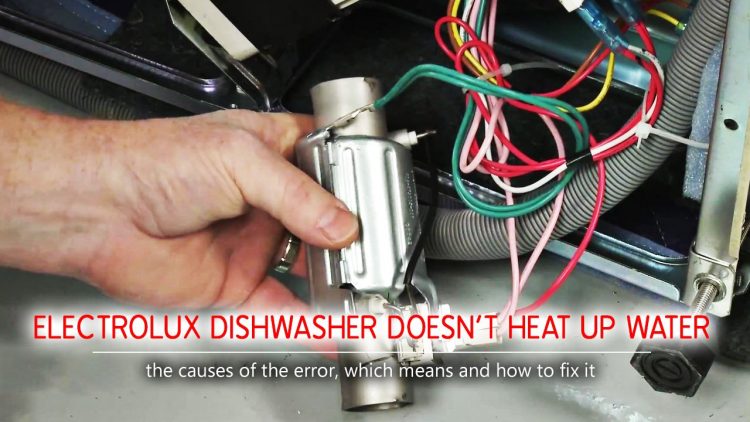 There are several reasons for this defect:
The heating element is burnt out. For example, it happens because of the lime deposits on the detail, accumulated due to the high rigidity of the tap water.
A user selects a wrong washing mode. For instance, the delicate program means water heating no more than up to 40 degrees. In some models, there is also a "cool" mode.
The Electrolux control module is damaged. The element stopped analyzing information from other parts of the appliance and doesn't give signals to the heating element. To get rid of the trouble, reflash or replace the control unit.
Incorrect connection of a newly purchased kitchen appliance. It can't heat up water due to the lack of time. The device continuously gains and drains water without heating it. Such a bad situation can be solved only by a well-qualified consultant on the installation of dishwashers.
The filter became clogged, thus slowing the circulation of water. And the heater does not turn on. The solution is to clean the filter and keep it clean further.
The temperature sensor is broken. The detail stops sending commands to the heating element and therefore the water is not heated up.