What if the Electrolux dishwasher doesn't turn on? Perhaps the equipment is not connected to the mains or the mains socket is not working. Check that the plug is connected to the mains and make sure that there is a current in the wall outlet. But what if the power indicator on the appliance is on but the washing does not start?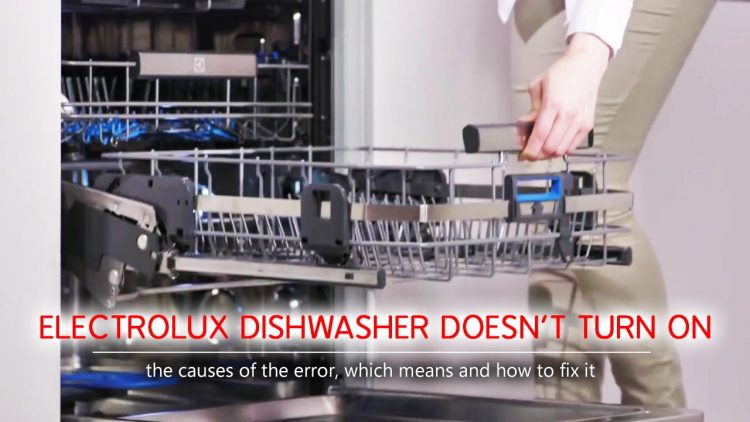 The reasons for this malfunction can be very different:
The Electrolux dishwasher does not start because of low pressure in the water pipe or complete absence of water. It is possible that the water supply valve is blocked or the branch pipe is bent, which supplies water to the device. It is also necessary to check the input filter, which could become dirty.
The door must be completely locked. In case that it can not be closed to the very end, then there is a difficulty with the mechanism of the lock. The needed solution is fixing or changing the part.
The programmer has failed. This is the electronic module that controls all the mechanisms of the Electrolux device. To eliminate the problem, repair it or change the unit to a new one.