If the heater fails, the dishwasher won't be able to work. You will get dirty and wet dishes washed improperly.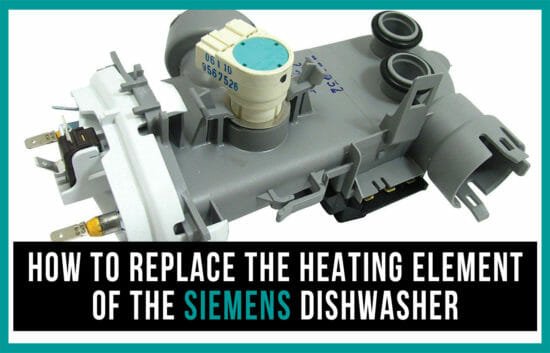 The causes of the frequent dishwasher failures
As a rule, if the heating element is broken, the water inside isn't warm enough for a cycle to run or even cold. Moreover, drying will be inadequate too. The reason is simple – no warm air in the basin.
The main faults
Experience has shown that problems with the heating element are caused by the following reasons:
strong wear;
a short circuit;
a breakdown.
How to replace the Siemens dishwasher heater
Before the repair make sure to unplug the appliance from the centralized system of water supply, the sewer and, most importantly, the mains. Otherwise you may get an electric shock. You can proceed with the replacement when you have got all the necessary tools for the work and a new heating element available.
You need a slotted and a cruciform screwdriver to replace the element properly. If the protection cover or the panel is fastened with hexagon bolts, use the appropriate screwdriver. Unscrew the heating element with a wrench.
Since the old heater is practically beyond repair, you will need a new one. We do not recommend you to repair the old heater as it can lead to serious consequences.
The steps are as follows:
Remove the protective cover;
Disconnect the wiring of the heating element (usually it is a single spiral tube);
Pull off the part;
Install the new heater in the reverse order;
Reinstall the protective cover or the back panel;
Check the part to make sure the basin is filled with hot water and the warm air circulates there during the drying cycle.