LG washer dryer OE error shows on the display and buzzes intensively? At the same time, does not start any program? In this case, your washer has either an extremely serious or a minor problem.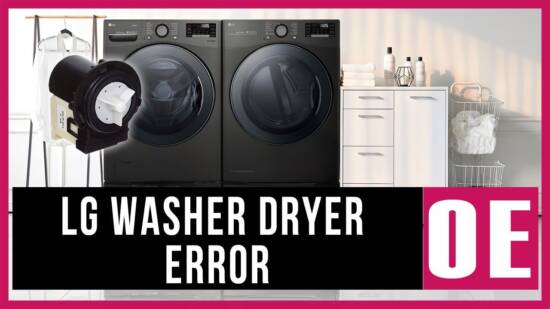 What does OE error mean?
For LG machines, the error is related to the drain system. This indicates that the device cannot pump out the water used during the wash cycle. In this case, the OE error code can be caused by one of four factors:
twisted, pinched or clogged hose;

clogged drain pump filter;

failure of the pump;

failure of the control board.
Self-help troubleshooting
For the OE error to disappear, you need to carry out simple steps.
Restart the washing machine: unplug the cord from the outlet, wait about 10 minutes and then turn it on again. This will help the system diagnose and fix the problem.

Inspect the drain hose: straighten the bent parts and remove the resulting blockage. Start the spin: it will allow you to make sure that the washing machine is working correctly.

Please take out the filter, clean and rinse it, removing dirty deposits and accumulated debris. Select the Tub Clean Cycle mode and enable the cleaning cycle. It will remove the remnants of dirt.

If the OE error code still appears on display, proceed to check the drain pump. Click on Power, then on Spin Speed, and hold until High is selected. Then click on the Start / Pause button and start the Spin Only cycle. Listen to the washing machine's sound: if there is a buzz, then the pump normally drains the water from the tank.
Drastic measures
If none of the above methods helped and the LG washer dryer OE error is lit on display, then the problem is very serious.
Faulty drainage pump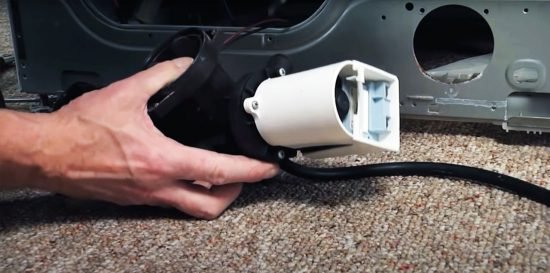 The only solution is replacement. To do this, contact the service center or buy a new pump yourself. The spread in prices is quite large: its cost without a complete set is $ 13 -20 $, in the complete assembly – $ 50 -80 $ (depending on the model and year of manufacture of the machine).
The control board is damaged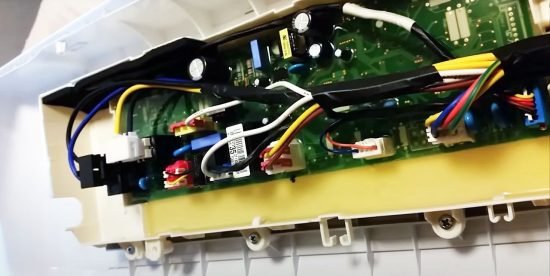 The main symptom of a malfunction is a lack of response to button presses when selecting modes and starting the desired program. The machine does not react to anything – it only buzzes from a running engine. Inspect the control unit: check the contacts, insert the terminals into the groove, replace the controller, solder the tracks. If the OE error still appears on the screen, install a new module. It costs $ 150 and above.