LG washer dryer PF error is accompanied by the termination of the cycle and the rest of the program. At the same time, the washing machine behaves as if it had just been plugged into an outlet.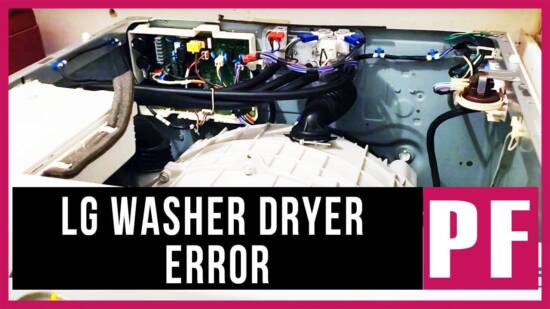 What is the PF error related to?
An error indicates a power problem. It appears when stopping the supply of electric current to working equipment that performs a given cycle. Therefore, if an error code PF appears on display, it means a power outage or other related failure.
How to fix the problem?
The reason must be sought in the power supply of the apartment or house because this is a consequence of power surges and blackouts. But the main thing – to track how often and when the PF error appears:
if one-time or occasionally, do not pay attention to it, press the Start button to restart the washing process;
If often and regularly, check the condition of the home wiring, outlets, cord, plug, and do not turn on the machine until they are fully restored.
Alternatively, you can check:
voltage in the network, because when it falls, the equipment does not work and displays the PF error code (in this case, call an electrician);
the correct connection of equipment, which should be allocated a separate line with an individual machine;
the condition of the extension cord, since it conceals the voltage on each running meter, due to which the voltage is not enough for the equipment.
What drastic measures are needed?
When the PF error appears again, it is time to move on to radical methods, with the help of professional craftsmen.
Repair of the control module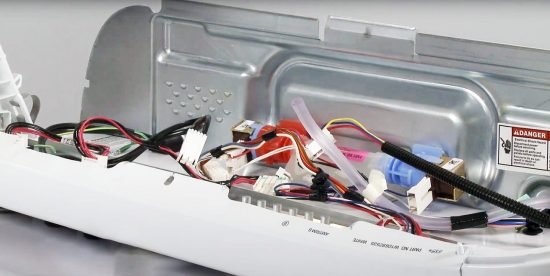 On the control module, the controller could fail, burn out the tracks. In 90% of cases, they must be repaired: defective parts must be replaced, tracks, and contacts restored. In rare cases, the board has to be replaced with a new one. Its cost is $ 150 and above.
Search for a break in the wiring
Wires can also cause the PF error code to appear on the screen. Moreover, LG washer dryer PF error occurs sometimes due to wires frayed by vibration. The main task is to detect a break, connect, and insulate the ends.