LG washing machine displays the CE error code, stopping in operation. It means that the motor is overloaded.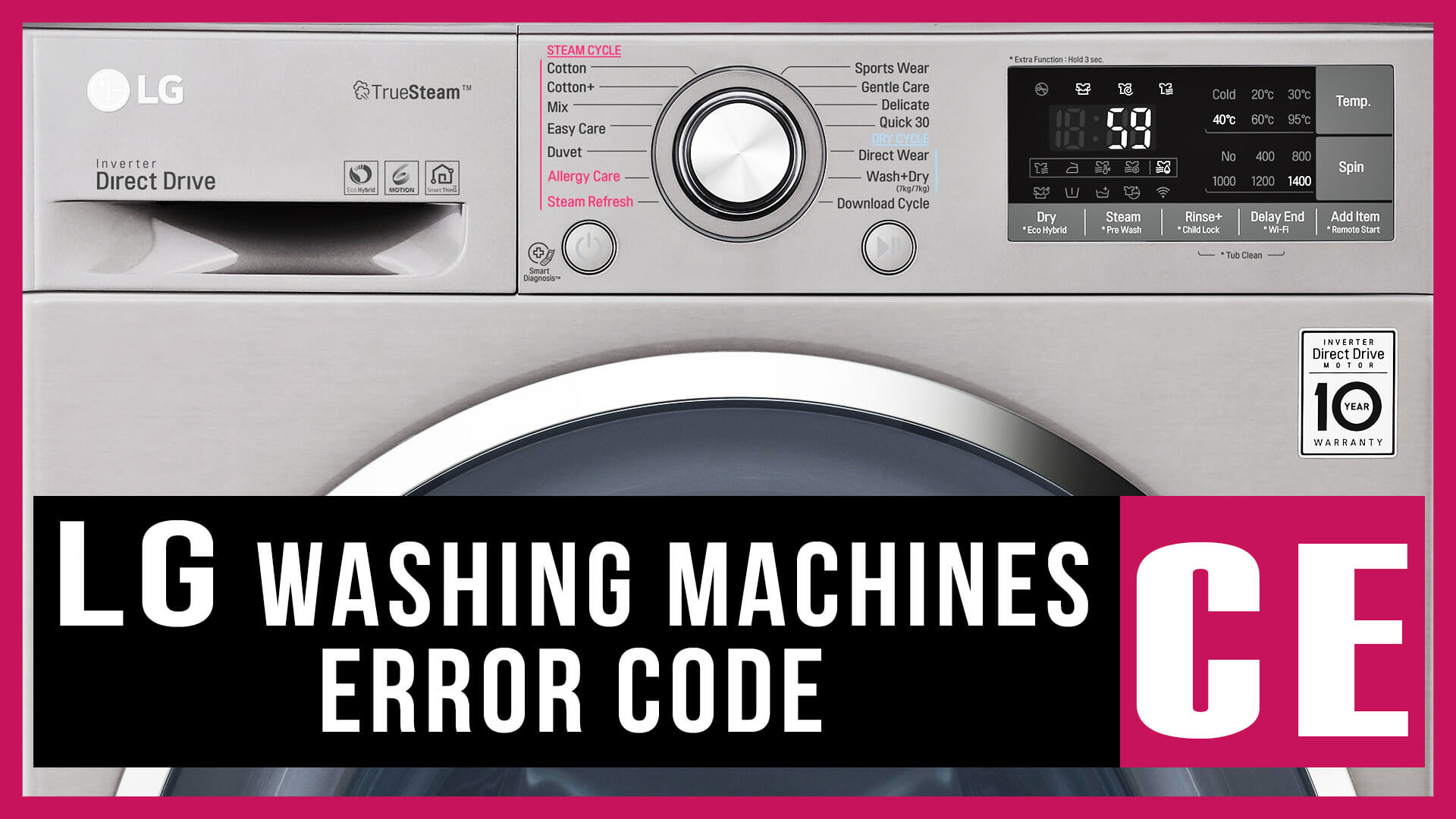 How to troubleshoot the CE error code in the LG washing machine
The reason for the CE error appearance on the display is the motor overload. A large amount of laundry in the tank makes the engine switch off. If the error code lights up in the "Wash" or "Spin" mode, stop the washing machine and remove part of the laundry.
Disconnect your LG washing machine from the mains for 10-15 minutes. If the cause is in the failure of the electronic board, the error will reset.
If you have tried all the recommendations, but your actions have not helped to remove the error, then the device needs repair.
The meaning of the CE error code
What if the CE code lights up while washing and squeezing in the LG washing machine? Also, you hear a roar, rumble, and gnashing. In such a situation, the bearing or the stuffing box has become unusable. Depending on the degree of bearing destruction, the error can light upon the "Wash" or "Spin" program. It is necessary to check and replace the bearing.
The breakdown of the tacho sensor is also accompanied by drum twitching in LG direct drive washing machines. The element takes responsibility for the number of engine turns. The device shows the CE error code on the "Washing" – "Rinse" – "Spin" programs. It is necessary to check and replace the sensor (tacho generator).
Check the connection terminals and the wiring leading from the motor to the controller. Perhaps, it is necessary to replace the burnt-out wire or tighten the connection.
The system gives an error in any mode, whether it's washing, rinsing, or spinning. From the front panel, where the control unit is located, the smell of burning goes. This means a malfunction of the control unit. It is important to check the module. If possible, clean the tracks and solder the damaged contacts. When the fault occurs, the replacement of the unit will help.
If you have an LG direct drive washing machine, you may notice a characteristic twitching of the drum during operation. Such "behavior" may indicate a problem with the stator of the engine. Also, it might state about small objects that got stuck between the tank and the drum.
In this case, you should check and test the motor. Perhaps, you will have to replace the stator.