Electronic models of the washers show the fault code on a display. The electromechanical washer without a screen notifies about a malfunction by lighting up (blinking) of indicators "Washing" – "Rinse" – "Spin".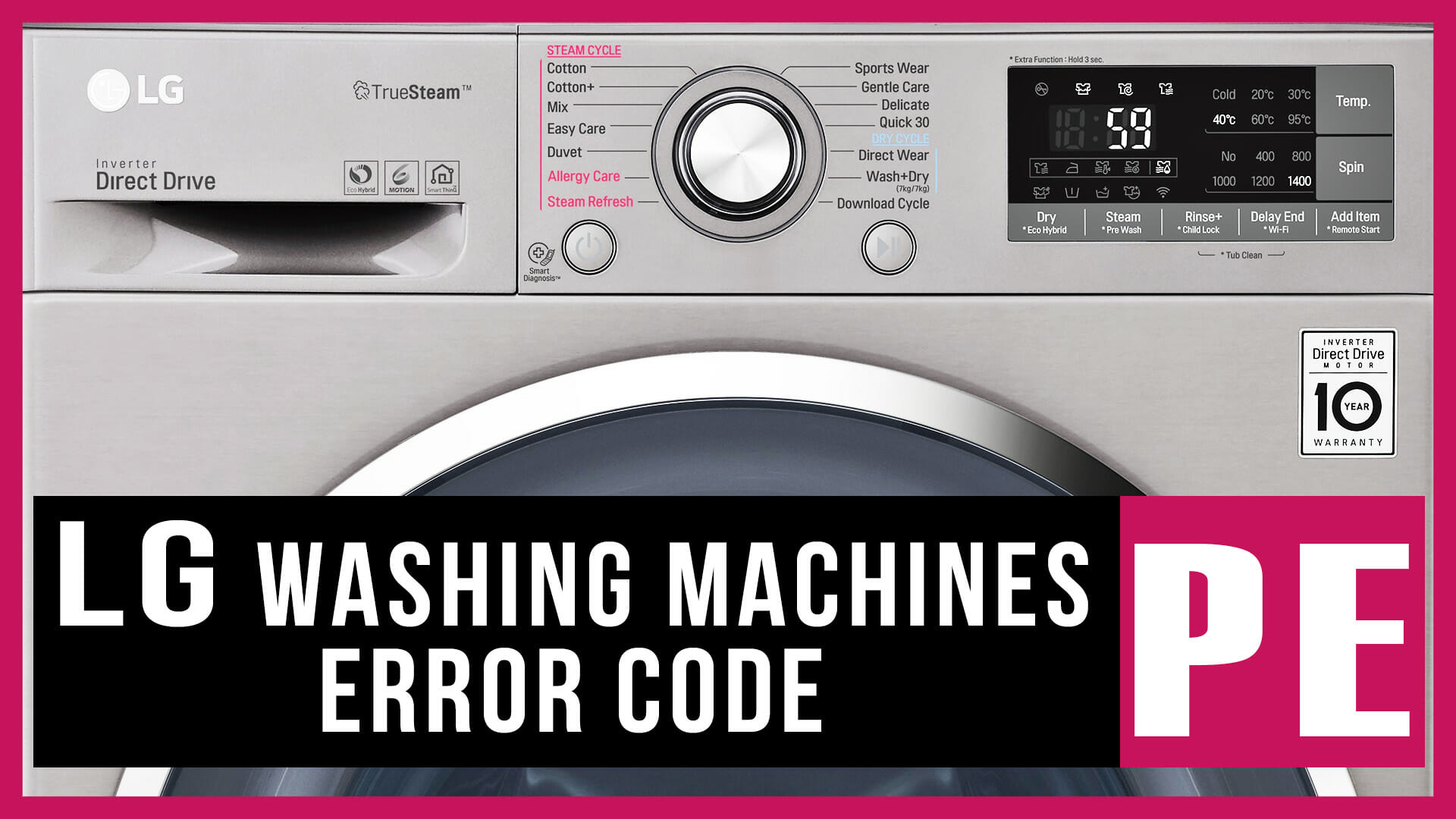 The meaning of the PE fault in LG washing machine
What does the PE error in LG washer mean? It reports about the water level switch (pressure switch) fault. The system issues the error code after a 25-minute timeout. During this time water should reach the minimum level. Or there is an excessively fast filling of the device – in just 4 minutes.
The reasons for the PE error code
The electronic module failure. You can remove the PE error by disconnecting the washer from the power supply. Restart it for 15-20 minutes, and then run the system. If this is the case, the error will reset.
Check that the LG washing machine is installed correctly. The reason for the simultaneous recruitment and drainage of water may be an improperly located drain hose. Check the connection of the hose to the appliance. The level of drainage should be at least 50 cm above the floor.
Carefully inspect the wiring connecting the pressure switch to the control unit. If it is faulty, you need to isolate the damaged areas or replace the wires.
How to fix the breakdown
In 90% of cases, the cause of the PE error is the failure of the water level switch. You need to check it and replace it if necessary.
What to do to fix the problem forever:
Turn off the power supply to the LG washing machine, shut off the water.
Unscrew bolts of the top panel of the appliance, move it aside.
At the very top, you will see a pressure switch. It controls the amount of water in the tank.
Inspect the pressure tube for damage. Check the connection strength.
Using a multimeter, you can check the wiring that connects the level switch to the controller.
If everything is in order, change the pressure switch to the serviceable device.
Less often, the fault is caused by a control module. In this case, the error lights up on a display after the inclusion or when selecting the program. You can remove the block by removing the front panel of the machine where it is located.
If you see that the control board has burnt, replace it. If notice contacts breaking, solder them. The main thing is to remember their location correctly.