Sometimes the washing machine issues the FE error and refuses to dry the laundry. In such situations, drying either doesn't happen, or the washing machine interrupts the process. As a result, the FE, FC codes occur.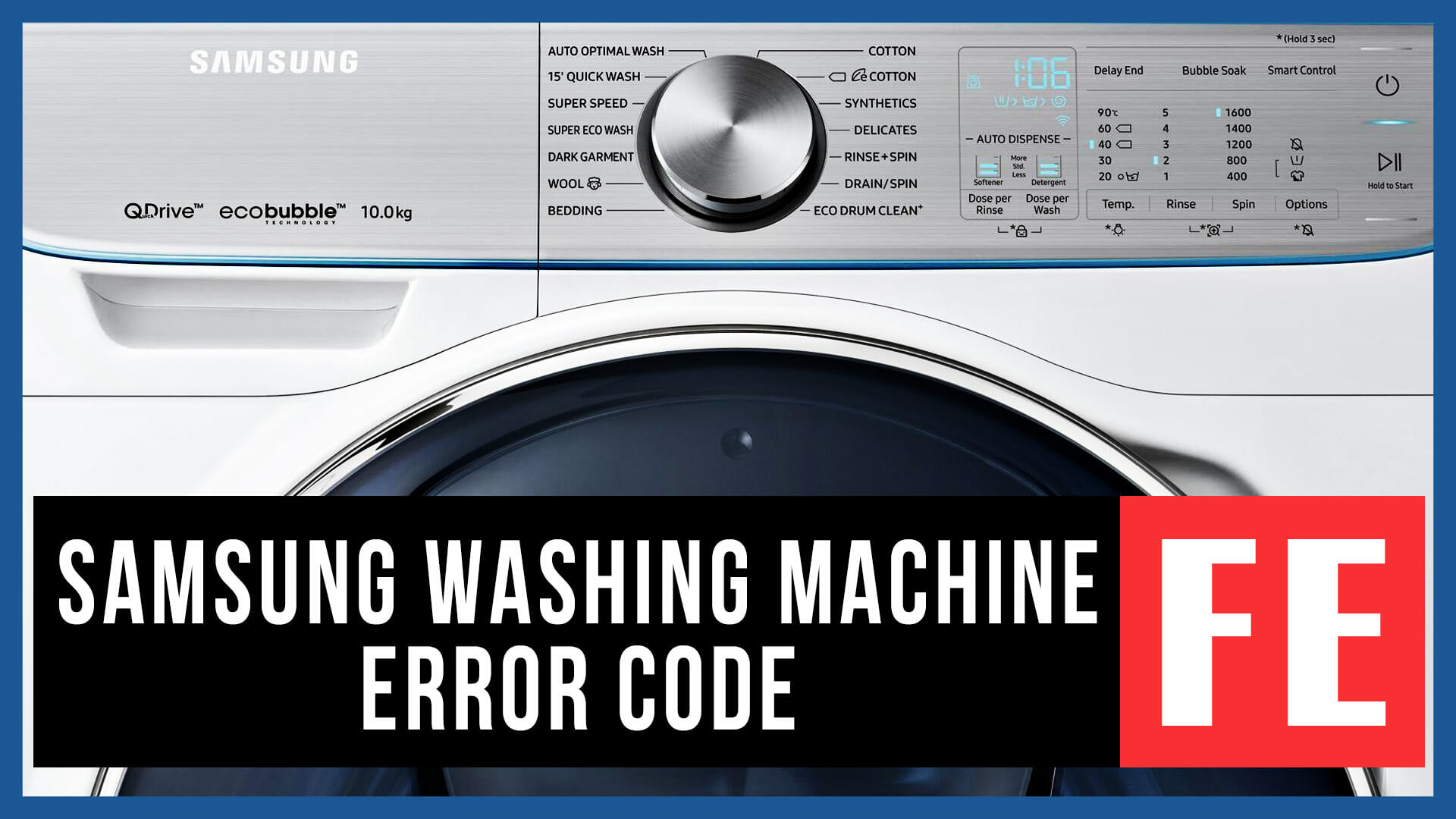 The meaning of the FE error code in Samsung washing machines
The FE error in Samsung washing machines indicates a malfunction in the drying fan. It doesn't rotate. As a result, the drying of clothes stops or even doesn't begin. Then, the FE error code appears on a screen.
It happens only in the Samsung washing machine models, equipped with the option of drying.
Often it's impossible to fix the FE fault code without a professional help. It's better to entrust the work to the qualified master who knows what to do.
Nevertheless, you can try to take some actions that will allow returning the device to the working state.


How to remove the fault yourself
If after washing, when the drying starts, the display shows the FE code, the simplest thing you can do is to "reset" the washer:
Disconnect the washing machine with the on/off button;
Remove the plug from the socket;
Wait until the washing machine "rests" for a few minutes;
Turn the washer on again and start the drying process.
If the washing machine no longer shows the error, then everything is in order. But if this solution doesn't remove the malfunction, and the code appears again, then you need professional help.
Breakdowns that require specialist assistance
The FE error code appears on the Samsung washing machines screen in the following cases:
There is a problem with the drying fan. Its impellers can jam because of debris, or the starting capacitor can break down. Also, there might be a belt drive breakage or motor fan winding. The repair depends on the type of failure. You will have to replace the starting capacitor or to install a new belt. In addition, you might need to clean the impeller of debris. When the fan motor burns out, it is necessary to replace this element completely.
The connection in the fan circuit is lost. This happens when the capacitor "went out" of the socket, the capacitor contact with the connector weakened, or there was a break in the wiring of the fan. Change the damaged wires and set in place the jumper capacitor.
The control module is out of order. It may happen due to damage to the processor or radio elements. Replace all damaged parts with new ones.
Only a specialist can solve the problem quickly. The master will perform diagnostics to determine the correct cause of the failure.