Have you got a flashing indicator in the Electrolux dishwasher? Does the device give an error and intensely squeal? The causes for this phenomenon can be different, from the failure of any sensor or the filtration units clogging to breakage of the electronic unit.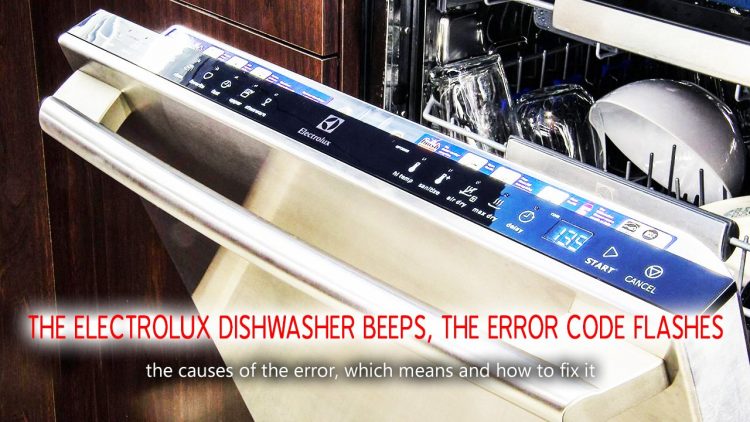 The indicators of the absence of regenerating salt or rinse aid blink. It means that these means come to an end in the technique you have installed. Therefore, you need to add them.
The heating element is out of order. It is necessary to replace the part.
The programmable module is defective or the firmware has failed. To solve the issue, reprogramme the unit or replace it with a new one.
The pump is damaged or dirt has formed inside the hoses. Cleaning hoses or installing a new pump is a right solution.
The leakage sensor has triggered. Disconnect the dishwasher from the 220V mains and carefully check the floor for paddles.
The input or output filter has become clogged. So, you need to clean the part from food debris and turn on the device again.
The list of defect codes is written in the manual for your dishwasher.